The Premier League has announced the induction of Manchester United Legendary midfielder and captain Roy Keane alongside Arsenal legend Dennis Bergkamp and Chelsea's all-time highest goalscorer and former manager Frank Lampard into the Premier League Hall Of Fame.

Roy Keane's induction was announced yesterday evening May 18, joining his fellow Manchester United legend preceding captain before him Eric Cantona both representing the Manchester on the Hall of Fame list.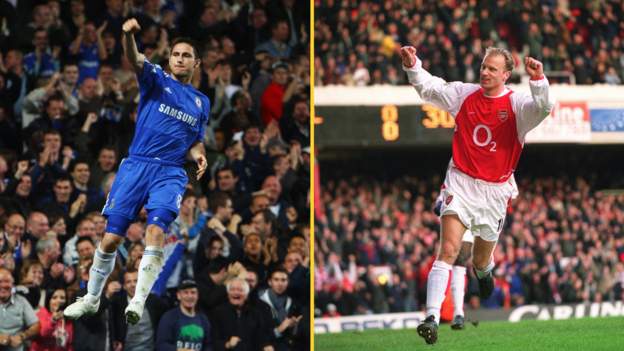 While Arsenal legend, Mr technique, and ace craftsman Dennis Bergkamp was inducted today, alongside Chelsea legend, the Premier League all-time highest goalscorer Frank Lampard.
These new inductees bring the total number of persons inducted into the Premier League's Hall of Fame to six, starting with Newcastle legend Alan Shearer, Thierry Henry who was the first to be inducted, then followed by Roy Keane, Frank Lampard, Eric Cantona, Dennis Bergkamp.
One more name is set to be released before the last game of the season to bring the total of Premier League Hall of Fame inductees to 7 for 2021.
Elegant, intelligent and the craftsman behind one of the most beautiful Premier League goals ever scored

🔴⚪️ Dennis Bergkamp is inducted to the #PLHallOfFame pic.twitter.com/5Q6OftmoRQ

— Premier League (@premierleague) May 19, 2021
A midfielder widely regarded as one of the best of his generation, viewed as a hero among @ChelseaFC fans and respected across the footballing divide

🔵 Frank Lampard is inducted to the #PLHallOfFame pic.twitter.com/EBZYOdVGjD

— Premier League (@premierleague) May 19, 2021
Accomplished and competitive, a fierce leader who defined the role of club captain

🔴⚪️⚫️ Roy Keane is inducted to the #PLHallOfFame pic.twitter.com/zp8gkm8VVi

— Premier League (@premierleague) May 18, 2021