Nigerian Minister of Transportation, Rotimi Amaechi has accused Nigerian elites, especially those who do business with and through the water of being unpatriotic, alleging that they make millions of money from insecurity and does not want the challenge to end in the nation.
Rotimi Amaechi said this at the commissioning of the Deep Blue project, which aims to prevent illegal activities in the Nigerian Exclusive Economic Zone (EEZ), enforce maritime regulations, enhance safety of lives at sea, and prevent illegal activities in the inland waterways, in Lagos today 10th June, an idea which he said he birthed all by himself from his experience with killings in the water while he was Governor.
"Mr President, I lay claim to this project, it was my entire idea. I didn't sit with anybody, it was my idea, and I can tell you why. As the Governor in the South South, they were killing and maiming in the water everyday, and I knew that it shouldn't continue.
So the day you appointed me as the Minister of Transportation in charge of Maritime, I knew that I had to do something very important, to find a solution to that. Mr President, when we took over, we were number 3 in the world in maritime insecurity, now we are number one. But from the record we're having, we've began to make progress which means we'll soon exit number 1.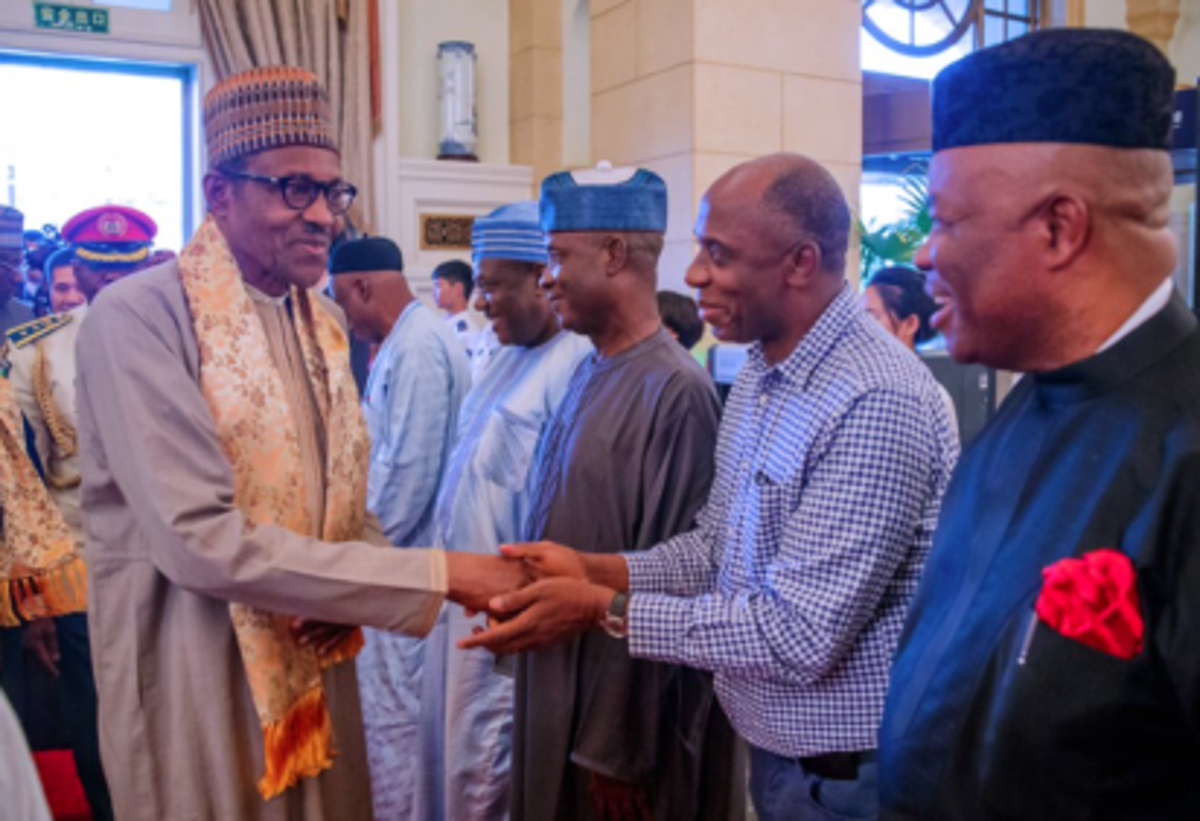 In fact, we moved from number 3 to now having what they call war premium whatever so all goods coming to Nigeria are charged as if they are coming into a war zone up till today or any insurance. That's why I came up with this.
Speaking extempore at the event in Lagos, Amaechi revealed that the the trio of the Vice President, Yemi Osinbajo, the Minister of the Defence and the EFCC set up committees against him over the project and the oil companies in Nigeria all met to promise him a gift if he finishes the project.
According to him, the trio against him all have it in mind that it is his contract and wanted to see how he would do it. "Mr President, if you recall, just because of this project, three committees were set up against me – one led by the Vice President, one led by the Minister for Defence and then the EFCC, because of this project, and I will tell you today Mr President why they were set-up and all of them were cabinet committees.
The accusation was "this is Amaechi's contract". Mr President, I don't do contracts but I want to tell you why they did it."
Amaechi then raised the accusations against Nigerian elites, saying some of them are unpatriotic and as they make money from insecurity, they fight whoever wants to stall the challenge in the nation.
"Nigerians are not patriotic, most elites, they were making billions of money from insecurity so anybody who wants to fight insecurity, they will fight the person and I was determined, I was very determined. I'm surprised that the MD of Shell read his speech without saying that the oil companies met and promised me a gift if I can survive in this war."
Speaking about how he came through and the plans he has going forward, Amaechi added, "In this war, I sacked 2 Ministers. They were taken to the EFCC and they were sacked. This war under President Obasanjo, they spent 3 hundred to 4 hundred million euros to buy the same equipment that we have bought and they have disappeared.
Mr President until I leave office, until the day you sack me, I will maintain and make sure that these equipment remain… because Nigerians who do business in the water are not good people, those unpatriotic Nigerians are not good".