Pep Guardiola's Manchester City arrive at Wembley Stadium today looking to secure an historic fourth straight Carabao Cup triumph.
The Premier League champions-elect come up against Tottenham and Ryan Mason, who took over from Jose Mourinho last week and immediately has the club's biggest game of the season to contend with.
Join Sportsmail's SAM BLITZ for live Carabao Cup coverage of Manchester City vs Tottenham, including scoreline, lineups and build-up.
4-2-3-1

Manchester City

0

–

0

Tottenham Hotspur

4-3-3

HT 0-0

English League Cup

Wembley Stadium

Sunday 25 April 2021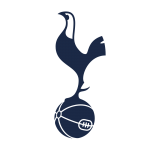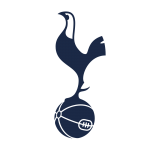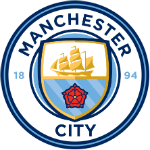 15
Sportsmail ReporterHost commentator
Manchester City 0-0 Tottenham
51 mins: Tottenham seeing much more of the ball in this second-half. City are trying to slow the game down but Harry Kane is seeing more of the ball with the Londoners' full-backs getting higher up.
Manchester City 0-0 Tottenham
47 mins: The second half starts with… a shot from Tottenham!
Giovani Lo Celso lets fly from 30 yards and it bounces just in front of Zack Steffen in the City goal. The stand-in City goalkeeper has to palm it away for a corner which City clear.
BACK UNDERWAY!
46 mins: Spurs get us up and running again at Wembley after a 15-minute team talk from Ryan Mason.
Will it make a difference in this next 45 minute period? Remember extra-time and penalties await if it's a draw throughout.
Second-half approaching…
Both teams back out for the second-half here at Wembley. Can Manchester City find a way through? Will Spurs bring something to the table after a regroup?
All will be revealed in this next 45 minutes…
The fans are back!
The fans have been brilliant in that first-half, particularly the Man City fans who have been roaring their team on after seeing their attacking play.
How good it is to see fans back in grounds again?
Manchester City 0-0 Tottenham
City had several clear-cut chances in that opening period but couldn't find a breakthrough.
Here's another of those opportunities but Eric Dier denies England team-mate Raheem Sterling with a strong calf.
BIG CHANCE FOR CITY!

Eric Dier makes a great block from Raheem Sterling's goal-bound shot. City are well on top in the early stages.

Watch live now on Sky Sports Football 📺 pic.twitter.com/E7xmpAoJmi

— Sky Sports Football (@SkyFootball) April 25, 2021
Foden hits the post…
Here's the closest City have come to scoring so far.
Phil Foden is having a brilliant 2021 and he nearly added a cup final goal to his collection. Take note of Toby Aldeweireld blocking Foden's shot onto the post to deny a clear goal.
FODEN HITS THE POST 💥

Manchester City are all over Tottenham. Can they take advantage?

Watch live now on Sky Sports Football 📺 pic.twitter.com/HrIjSfcJ8s

— Sky Sports Football (@SkyFootball) April 25, 2021
HALF-TIME: Manchester City 0-0 Tottenham
Half-time here. How there hasn't been a goal I'll never know…
City have dominated this opening 45 from the off with their front three excellent so far. Phil Foden has hit the bar, Raheem Sterling has had a couple of chances as has Riyad Mahrez.
Hugo Lloris has not had to do much, apart from that Joao Cancelo save in the final seconds of the half, but Toby Aldeweireld and Eric Dier have made goal-saving blocks.
Spurs have offered very, very little in the final third. Harry Kane has barely been involved.
Manchester City 0-0 Tottenham
45+1 mins: Hugo Lloris is forced into action in the final seconds of the half.
The Spurs goalkeeper gets across to his near post well as Joao Cancelo tried to curl in from the edge of the box. Impressive stop.
Manchester City 0-0 Tottenham
45 mins: Brilliant by Lucas Moura, who skips away from several City challenges to relieve the pressure off Spurs.
Aymeric Laporte hacks him down near the half-way line. Stonewall booking. One each on the booking count after Sergi Reguilon's early.
One minute added on here in this Wembley first-half.
Manchester City 0-0 Tottenham
41 mins: Kevin de Bruyne is an artist. The Manchester City man picks up the ball and within two seconds knows exactly what to do.
De Bruyne clips a speculative ball above the Spurs defence and it bamboozles Eric Dier. Raheem Sterling just needs to tap home but can't connect with the ball in the box.
Manchester City 0-0 Tottenham
37 mins: Riyad Mahrez tries again at the outcome is the same.
This time it's Fernandinho who spread the play out to him and he takes a touch before firing another left-footed effort.
The effort flies just inches wide again. Hugo Lloris was stretching for that one.
Manchester City 0-0 Tottenham
35 mins: So close from Riyad Mahrez, who finally stops crossing and upgrades to shooting on the Wembley turf.
Joao Cancelo plays a superb cross-field pass to the Algeria who cuts inside and bends a shot just wide of Hugo Lloris' post.
Inches away for City again. Will they regret all these missed chances?
Manchester City 0-0 Tottenham
30 mins: Another opening for Raheem Sterling. Fernandinho slips a pass in behind the Spurs back line and the City winger gets onto it ahead of Hugo Lloris.
Sterling lifts a ball above the Spurs goalkeeper but the ball goes across the face of goal. A bright start from the England international.
Manchester City 0-0 Tottenham
28 mins: Tottenham are struggling to contain Manchester City and Sergi Reguilon is becoming frustrated.
The Spurs left-back scythes down Kevin de Bruyne in the corner flag when the Belgian was going nowhere. Yellow card for him.
Ruben Dias tries to muster a shot from the free-kick but is penalised for a foul just as he shoots at Hugo Lloris.
OFF THE POST! Manchester City 0-0 Tottenham
26 mins: Off the post from Phil Foden!
Spurs give the ball away as Eric Dier gifts the ball to Riyad Mahrez and City break. Kevin de Bruyne tries to find Raheem Sterling but Toby Aldeweireld clears from inside the six-yard box.
Foden gets on the rebound and slams a shot goalwards, but Aldeweireld deflects his effort onto the post.
So nearly for Pep Guardiola's side…
Manchester City 0-0 Tottenham
23 mins: De Bruyne hits the wall… what an anti-climax.
Sergi Reguilon then gives possession back to City by dallying on the ball and forgetting to clear so it then goes out of play.
Manchester City 0-0 Tottenham
22 mins: Ilkay Gundogan tries a silky run into the Spurs penalty box but the ball is cleared when he enters the box having beaten a few defenders.
Kevin de Bruyne is then fouled right on the edge of the box. This is Kevin de Bruyne territory…
Manchester City 0-0 Tottenham
19 mins: Tottenham finally come forward. Serge Aurier puts in a testing cross for Harry Kane but Ruben Dias nicks it away from him by heading behind for a corner.
Son Heung-Min test Zack Steffen in the City goal from the corner and the back-up City goalkeeper does well. Toby Aldeweireld slams a long-range effort wide.
Encouraging moments for the north Londoners, after such a tricky start.
Manchester City 0-0 Tottenham
17 mins: Brilliant from Phil Foden. He burst away from Harry Winks and Sergi Reguilon has to make a professional foul to stop another dangerous City attack.
No card out from referee Paul Tierney. But a strong start from Foden.
Manchester City 0-0 Tottenham
17 mins: Brilliant from Phil Foden. He burst away from Harry Winks and Sergi Reguilon has to make a professional foul to stop another dangerous City attack.
No card out from referee Paul Tierney. But a strong start from Foden.
Manchester City 0-0 Tottenham
14 mins: Massive block from Eric Dier!
City take a quick throw-in down the left and Phil Foden plays a fierce low cross towards Raheem Sterling.
The City forward takes a touch before slamming a shot goalwards. Spurs defender and England team-mate Dier is there to block and Spurs can clear.
Sterling and Foden have linked up brilliantly so far…
Manchester City 0-0 Tottenham
10 mins: City fans are the ones in full voice at their team's start. Tottenham have struggled to hold possession anywhere on the pitch, let alone in the City half.
Hugo Lloris flaps away Phil Foden's corner from underneath his far post as the pressure continues for the Londoners…
Manchester City 0-0 Tottenham
8 mins: Manchester City are already toying with Spurs. They flick the ball from left to right across the penalty box before Riyad Mahrez crosses for Raheem Sterling in the box.
It's good connection from the England winger, but the header goes wide. That was almost similar to another north London goal he scored at Arsenal earlier in the season.
Manchester City 0-0 Tottenham
7 mins: Big chance for Manchester City early on. Raheem Sterling bursts past Serge Aurier down the right and manages to cut inside.
He finds England team-mate Phil Foden inside the six-yard box, but the youngster somehow puts it wide. That would have been the perfect start.
Manchester City 0-0 Tottenham
6 mins: After five or so minutes it appears that Phil Foden is playing in the false nine role with Mahrez and Raheem Sterling in the wide positions.
Whether they will be the positions come full time is another question.
Manchester City 0-0 Tottenham
4 mins: First chance for Raheem Sterling to have run at the Spurs defence as he picks up a loose ball and the City man ventures into the box.
The England winger goes down under a challenge by Serge Aurier. Nothing given by the referee. Little contact in that challenge, if any.
Manchester City 0-0 Tottenham
2 mins: City on the front foot early on. Joao Cancelo curls in a cross from the left but it evades Kevin de Bruyne at the back post.
Pep Guardiola's side shooting in the direction they ended their FA Cup semi-final with Chelsea. City playing towards their fans to begin with.
KICK-OFF: Manchester City 0-0 Tottenham
0 mins: National anthems done. Pre-match talking done. It's time for the Carabao Cup final!
Manchester City get us underway here…
Kick-off approaching…
Both teams are coming out of the tunnel to a sunny Wembley. A sunny Wembley with fans inside.
Which one out of the two sets of fans will be celebrating come later this evening?
Ten minutes to go!
This is your official ten-minute warning ahead of the Carabao Cup final, here's a reminder of the two teams:
City XI: Steffen; Walker, Dias, Laporte, Cancelo; Fernandinho, De Bruyne, Gundogan; Mahrez, Sterling Foden
Spurs XI: Lloris; Aurier, Aldeweireld, Dier, Reguilon; Winks, Hojbjerg; Lo Celso, Lucas, Son, Kane
Aldeweireld: Mason is like Pochettino
It's a big day for Spurs interim boss Ryan Mason. The 29-year-old is in just his second match as a first-team manager but this one is at a Carabao Cup final against the best team in the country.
But Spurs defender Toby Aldeweireld has given Mason the perfect compliment, comparing the young coach to Mauricio Pochettino – the man who came in before Jose Mourinho and took them to a Champions League final.
Fernandinho's festive boost for Man City
Let's not forget that Manchester City are chasing the first of three possible trophies to win this season along with the Premier League and the Champions League.
Pep Guardiola's side have been rampant since the winter months across all competitions – but why are they so good?
Their captain Fernandinho has claimed a New Year's Day meeting did the difference as a poor training session meant the Brazilian scolded his 'uninterested' team-mates and inspired them to better things.
Limbering up…
Both teams are out on the pitch warming up ahead of this one. Harry Kane is not a player Manchester City wanted to see out on the pitch this afternoon.
The two teams clapped the 8,000 fans inside Wembley when they arrived, a sight we haven't seen for several months at the home of football.
Chimbonda: Spurs can do it
It shouldn't be all negative for Spurs, as they did show back in 2008 that they could upset the odds in this final.
Chelsea were their opponents back then and Avram Grant's side went on to play in the Champions League final and finish as Premier League runners-up.
Pascal Chimbonda was part of the Spurs squad that day – in rather miraculous circumstances. He spoke to Sportsmail this week about his memories from that day, why Spurs shouldn't have sacked Mourinho and what Ryan Mason is like…
Will Kane stay if Spurs win?
So the big news is that Tottenham striker and England captain Harry Kane has recovered from injury in time for this Sunday's final?
The 27-year-old's future is in serious doubt, with reports saying a lack of Champions League football will see him ask for a transfer.
So with Spurs capable of winning a first trophy in 13 years this afternoon, how vital is this final in Kane's long-term future at Tottenham?
Kane starts for Tottenham
Spurs medical staff have done it. Harry Kane starts in the cup final despite an ankle ligament injury last week. He comes in for Gareth Bale who starts from the bench.
The England captain is one of two changes from the side that beat Southampton in midweek. There's a surprise inclusion for Harry Winks who was exiled by Jose Mourinho during his reign.
Tanguy Ndombele is the man to miss out. Giovani Lo Celso and Lucas Moura keep their starting spots.