Popular Nollywood actress, Funke Akindele has issued out some words of encouragement to a fan who admired the wealth she has garnered through acting.
This conversation began when Funke Akindele beckoned on a fellow actress, Eniola Badmus to embark on a trip to Dubai together, alongside their fans.
A fan who seemed to be amazed at the way celebrities embark on trips abroad, admitted that money is indeed a good thing to acquire.
In reaction, Funke Akindele replied to the fan saying that she also had the same mindset that travelling abroad was such a big deal, but now, the story has changed for the better. She, therefore, urged the fan to work hard and be focused in order to attain great heights also.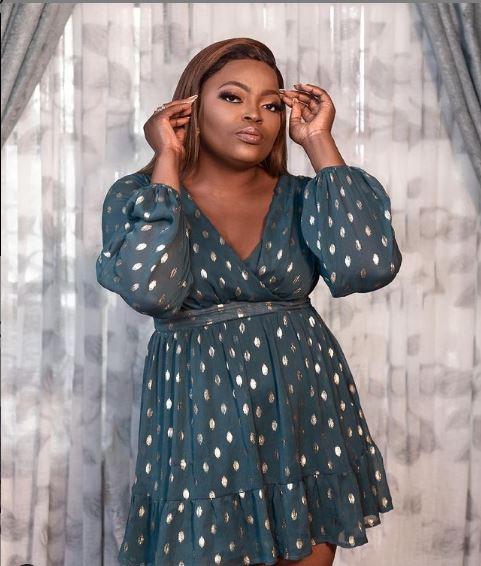 See the screenshot below:
😂😂😂😂😂 @eniola_badmus no well!! #dubai was fun!! Eniola make we go back dubai with our fans o!! #jenifans #takemebacktodubai #mydsf #funkeakindele #funkeakindelebello @ Amen Estate, Eleko Beach Road, Lagos. https://t.co/WOpZUcXQyU

— Funke Akindele Bello (@funkeakindele) April 27, 2021
In reaction a fan expressed surprise at the way celebrities embark on various trips abroad. "All these rich rich people shaa. See as she dey mention Dubai like say Na Bariga to Oshodi". He wrote.
😂😂😂😂😂 @eniola_badmus no well!! #dubai was fun!! Eniola make we go back dubai with our fans o!! #jenifans #takemebacktodubai #mydsf #funkeakindele #funkeakindelebello @ Amen Estate, Eleko Beach Road, Lagos. https://t.co/WOpZUcXQyU

— Funke Akindele Bello (@funkeakindele) April 27, 2021
All these rich rich people shaa. See as she dey mention Dubai like say Na Bariga to Oshodi

— Oluwapamilerinayo (@AdewaleDrift) April 27, 2021
Replying to his tweet, the successful actress encouraged the fan to remain hardworking and consistent while she noted that she also had the same mindset before until things changed for the better
She tweeted;
"My darling na so me sef Dey think before things became better. You sef go enjoy life just remain focused,hardworking and prayerful. Last last all of us go chop breakfast"