Young man calls out for help after allegedly getting picked up by men of the Special Anti-Robbery Squad (SARS) for having a pack of condom on him.
According to a Twitter user @ajuicygeorge, he was arrested by the officer and detained overnight at their custody over possession of a sexual protection.
Taking to the microblogging platform, Twitter to narrate his ordeal, the young man wrote;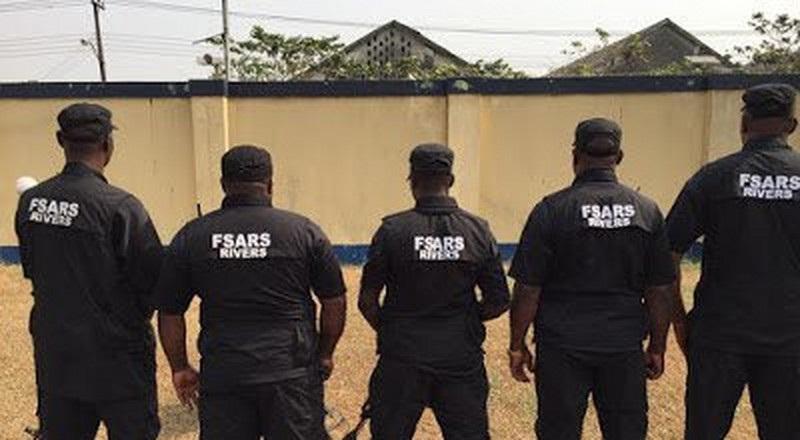 "You call yourself Anti robbery Squad and you are arresting an adult for holding a condom! And made him sleep at police station Please RT this I'm currently at sars office at sars road."
See his post below …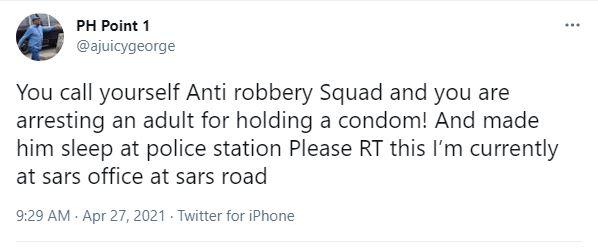 Social media users who saw the post shared their thoughts about it. Read some of the comments below;
@kelechiokeiyi5 – I have seen where they carry someone because of condom .. I was in there van bcos they carried a grown up boy in our bet shop that he is below 18 years .. they arrested a guy because he had condom with him . They called him a rapist. They just find fault
@GodstimeG2 – I was once arrested because my Home theater reciept shows " dealers in pharmaceuticals and electronic appliances. They said I stole it from a pharmacy store.They made me sleep cell and only released me after parting with #15k. I felt so demoralised.I had panic attacts as a result
@Chibuezeumeh4 – Condom is a dangerous weapon that can be used to rob people of their wives.
You go sleep for dia for this attempted robbery case.
@magnus_coker – Illegal possession of a contraceptive device with the intention to commit fornication will be the offence charge for this matter. To say our police force is useless will be an understatement!